GARDEN GROVE, CALIFORNIA — After that first rejected offer, I was a little sad. I learned to be resilient and patient. 
I am the first in my generation to own a home in the United States. We moved from Vietnam 10 years ago. The first five years were in New York. The past five years have been here, in Southern California, in an apartment.
It is hard living in an apartment with two small boys. They like to run, jump, and play. Their energy was continually bothering the people below us. At ten and seven years old, apartment living was all they had ever known and I wanted to give them a house. When we moved to Southern California, Khoa Ha (owner of NextHome Wealth Builders), welcomed us and helped my family find an apartment. When I was ready to find a house, he was the person I called.
We started looking in September. In total, Khoa helped us put in sixteen offers. It took six months of offer after rejected offer to find a home for my family.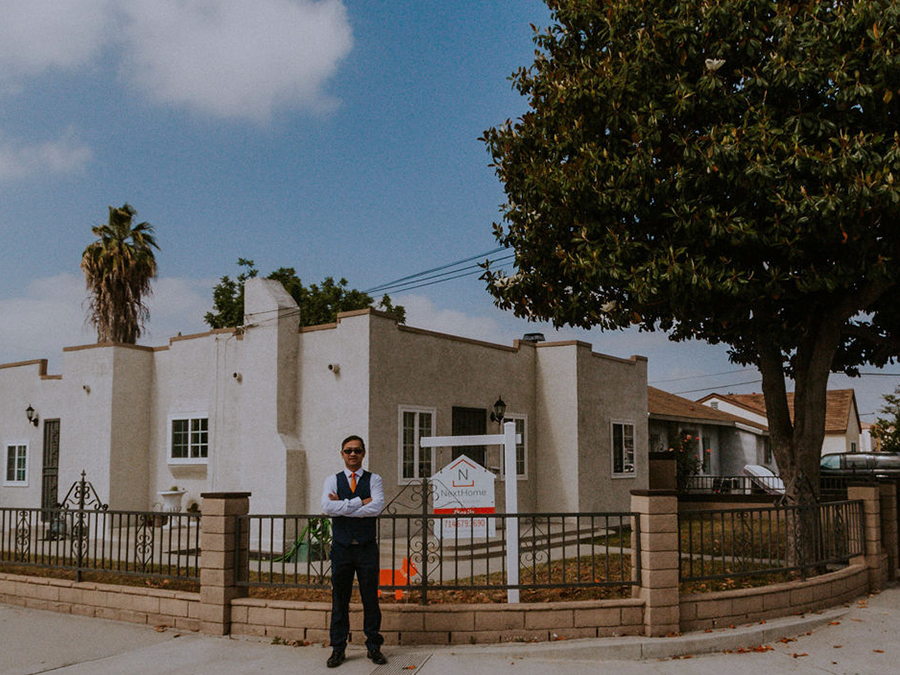 In December, Khoa found this place. When I first drove up, I thought it looked small. Then, we went inside and it seemed huge. Sitting on a 7,500 square foot corner lot, this house had a beautiful, open, and spacious floor plan. I was so glad we got to look at it because there was still a tenant living there at the time. That made it very difficult to show. Also, it had fallen out of escrow twice. In a tight market, the tenant didn't have anywhere to go.
I loved this home, but thought carefully about what I was getting myself into.
Because of the tenant's situation, the seller wanted a 60-day escrow plus a 15-day extension. That was a long time to wait. In Southern California, the market is changing so quickly. I knew that if I waited almost three months and this home purchase ended up falling through, I likely wouldn't be able to find something equivalent for the same price. I was taking on a lot of risk. If something else better came up, my money would be tied up in this house.
But I looked at it this way: I only had time to lose. High risk is required for high return. I was ready to be a homeowner, and I was willing to be patient. My apartment lease was month to month. I said no more to throwing money into an apartment when I could be building my own wealth as a homeowner. The apartment was too small. I craved the freedom to do what I wanted with my own home. I needed to have my boys grow up in a good place and make the future better for them.
So we waited, and we were rewarded.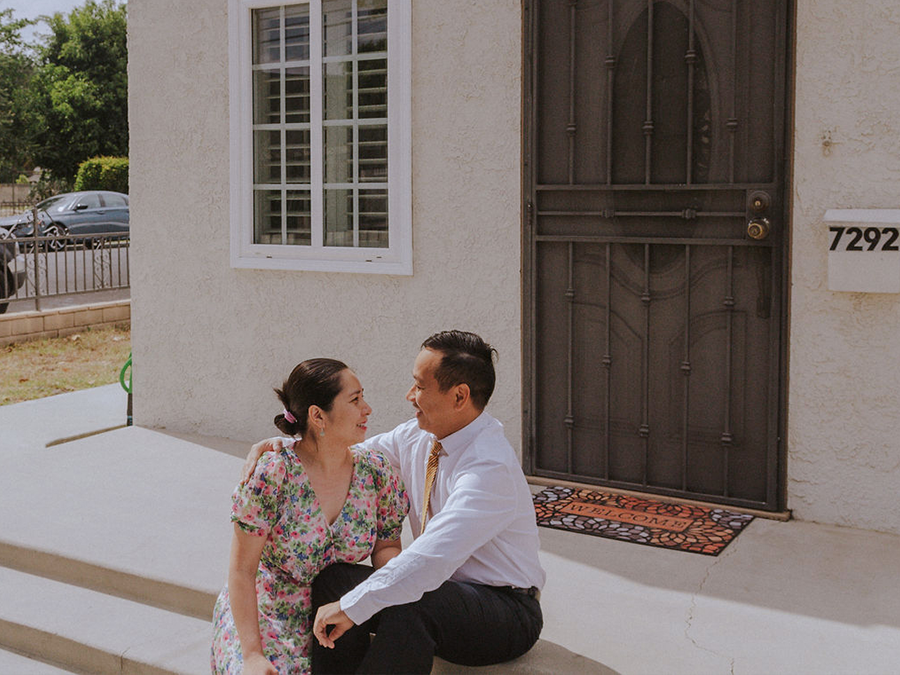 After the inspection, we told the seller that the roof was getting old. They decreased the price by $10,000. In a market where bidding wars often push prices beyond $50,000 above the asking price, in the end our offer came in $5,000 below the asking price, which was unusual.
To this day, Khoa doesn't fully understand why the sellers chose our family. But they did. After many long months of waiting, we closed on our house on February 15th.
Today, I am a first-generation homeowner. My boys are free to be themselves in our 1,300 square foot home, with four bedrooms, a great yard, and a 600-square-foot additional dwelling unit outside. We live on a beautiful and quiet street with friendly neighbors. The sellers owned this house for 20 years and invested a lot into making it wonderful. Our boys have a great future and, years from now, we will always have this investment for them.
My experience was so great that I studied for, and passed, my California Real Estate Sales exam and I will be joining Khoa at NextHome Wealth Builders. Hopefully, I can help inspire others to find their perfect home, the way Khoa helped me.