MCGREGOR, TEXAS — I must have walked by that house almost every day for a year. The neighborhood was beautiful, filled with vintage homes, manicured yards, and neighbors who would always greet you with a friendly wave and a smile.
In January of 2020, I thought those evening walks were a temporary enjoyment. I had moved from Waco into my cousin Brett Hall's vacation home in McGregor, Texas. After selling my home in Waco, Brett was kind enough to give me a place to live while I searched for my forever home. I envisioned a place where my grandkids could play in a big yard, where my children and their spouses could have a room of their own when they came to visit. I was searching for a place where I could make new, treasured family memories.
Shortly after my search began in earnest, a global COVID-19 pandemic changed my day-to-day activities. One of my favorite things to do during this time was a daily walk around Brett's neighborhood. It is one of those unique pockets of America where neighbors know each other, and where families have owned their homes for generations, and take pride in their yards. Trees are abundant and large and the architecture of each home is beautiful.
About a year later, I noticed a "For Sale" sign in the yard of one such home that I had frequently admired. I immediately contacted Kara Neely-Goble with NextHome Our Town. As a local judge, I had known Kara's attorney husband for decades. I always wanted to hire someone I knew, and Kara's care for her clients far exceeded any expectations I had.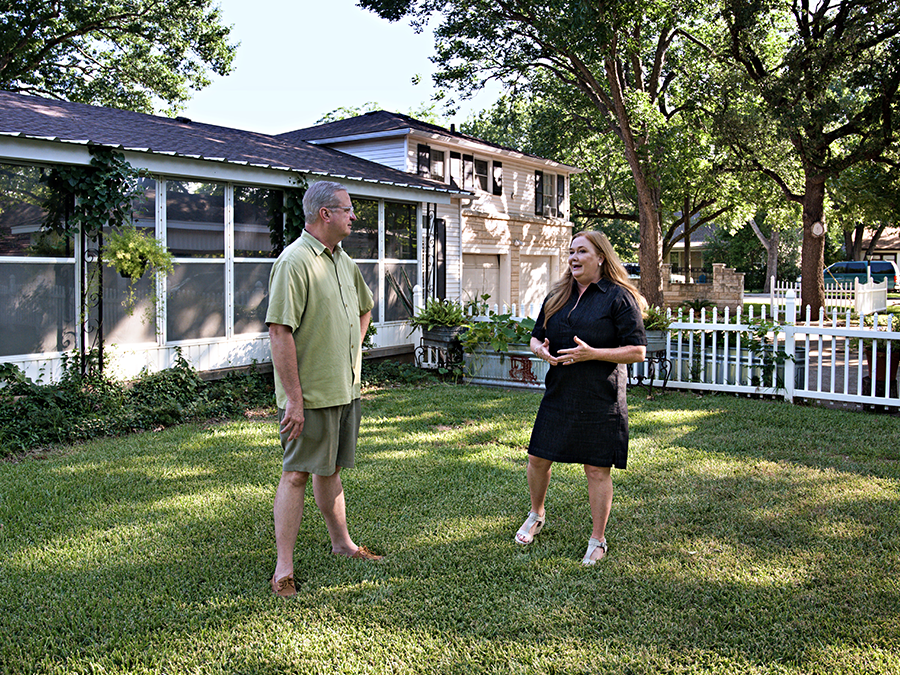 The next day, Kara and I walked through the home and I fell in love. It was about 3,200 square feet with four bedrooms, three baths, a two-car garage, a carport, and a glassed-in back porch. While the home was too large for me alone, I could imagine my family gathering here and making wonderful memories. Simply put, it just felt like home to me.
Within hours, I submitted an offer to the sellers and waited. The next morning, I learned that I was not the highest offer, but if I matched the higher offer they would accept mine. Having purchased quite a few houses over the years, I'd never heard of a seller coming back to a lower offer and saying "match and it's yours." I asked Kara to find out what was going on.
She said that the home was built by the "Manske" family in 1950 and that the sellers thought that the home belonged to a potential purchaser named "Manske." Of course, I was puzzled but immediately began to research.
What I discovered left me with a feeling of shock. After visiting with some of my older family members, I learned that the home was built in 1950 by H.P. Manske: my grandfather's first cousin. He lived there with his wife and three daughters, and he owned the local Ford dealership, Manske Motors, in McGregor.
Once I started asking, the stories began to pour in. My grandparents and other family members had celebrated Christmas and other holidays in this home known locally in McGregor as the "Manske" home. The home passed out of Manske ownership around the late 1970s and had two other owners before I made my offer.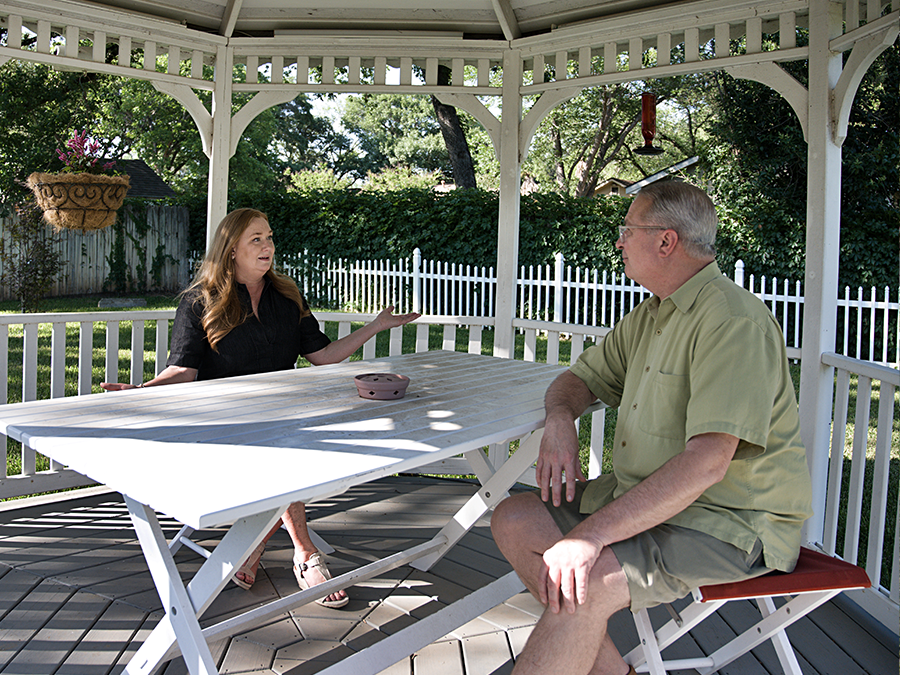 I discovered that I had been acquainted with H.P.'s widow, Rosalee, who was one of my grandmother's closest family members, and whom she routinely took to lunch. I then realized that I had also met the daughters who lived in the home. Once I learned all of this, nothing was going to stop me from purchasing the "Manske" home and allowing it to host a new generation of the family.
I moved into the house in May 2021, after Kara helped me design and arrange some remodeling work. She helped me paint rooms inside the house, and even connected me with some Parkay flooring from another project she knew was going unused. All of this is just to help me out. What she did was over and beyond what any REALTOR® is expected to do.
Now back in Manske's hands, the house is filled with family antiques and heirlooms. Amazingly, the sellers had the original contract and deed from the original construction and purchase of the home which they left behind for me. It feels like everything is where it was meant to be.
We have already celebrated a Christmas here and made wonderful memories. Soon, my 99-year-old grandmother will get the chance to hold her great, great-grandchild in this home.
I learned that H.P., along with other relatives, were buried in the McGregor Cemetery. I visited their graves and thought of the legacy they left behind. Now, I am on the search for any literature or memorabilia from "Manske Motors." My dream is to find an old sign from H.P.'s dealership that I can display in my home.
It truly is a small world and I do not believe it is just a coincidence that the house found a Manske.