ULYSSES, KANSAS — I dreamed of a home for my son, Caiden, where he could have his own space and a backyard to play in. I dreamed of a big fenced-in yard where my scrappy little dog, Peanut, could run around. I dreamed of a home where I could host friends and family with a spacious living room and kitchen where people could feel a sense of togetherness.
Much of that drive for a home where I could host people came from my various jobs. I have been the Activities Director at a local senior's home, the Children's Ministry Director at Oasis Church, and a School Counselor. Sometimes, to help out, I also work as a server at a local restaurant. On top of all that, I am also pursuing my Master's Degree.
As the single mother of a sweet seven-year-old boy, who also takes care of so many other responsibilities, I knew my home ownership dreams would take many years of hard work.
About two years ago, after finishing my Bachelor's Degree, I was finally in a position to move away from our double-wide rental. Back then, I worked as an Activities Coordinator at a senior home and restaurant.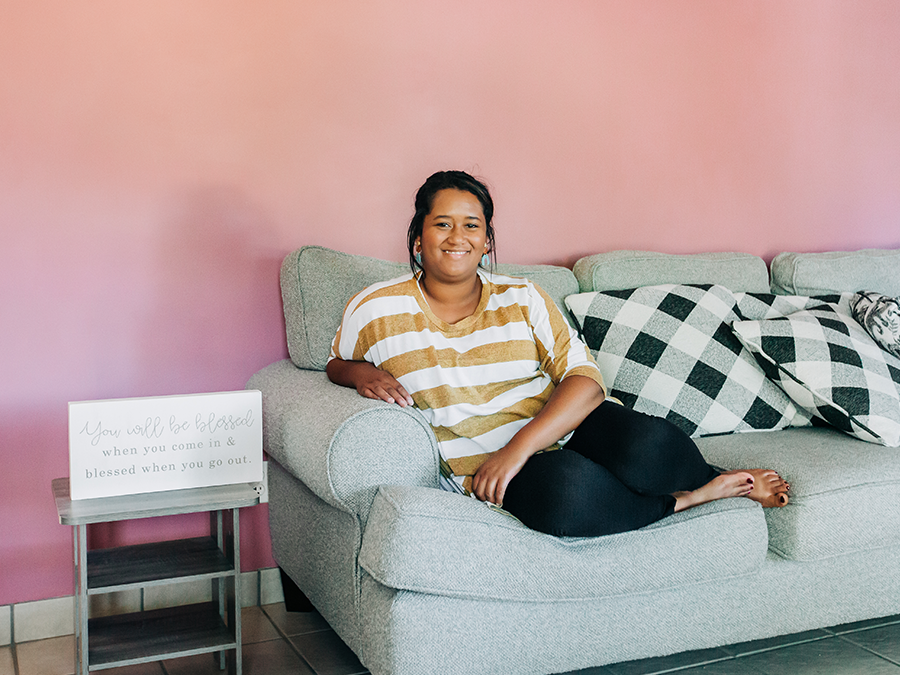 When it came time to choose a real estate agent, I knew Dana Trahern (with NextHome Dana Trahern Realty) was the right person to hold my hand as a first-time homebuyer. I started the pre-approval process and found a house. Even though my offer was approved, the seller was dragging their feet.
Then, I was offered my current job as a School Counselor at Stanton County Elementary School. Although it was my dream job, it would mean a pay cut. As a result, I wouldn't qualify for the home loan anymore. After all that work, Dana understood and supported my choice to walk away from the house.
"She was so excited about working with these kids at school, impacting their lives each day, that saying goodbye to the house wasn't too difficult for her," Dana added. "This speaks volumes about the kind of person Serenity is."
Life went on, and in early 2022 I found myself with a whole new set of choices to make. I had been accepted to a Master's program, and the staffing at my church was changing. I've always been deeply involved in the ministry at my church, but now, I had the opportunity to become the Children's Ministry Director. A lot of things were changing and all of these life changes made me reconsider buying a home.
This home was the first one I looked at. It was in my price range and I could see myself hosting gatherings here. While the process wasn't perfect, things went surprisingly well. In April this year, I finally became a homeowner.
What I would say to other single moms working to buy a house is to not be discouraged. Getting discouraged is really easy when you're working your way through life's milestones without a spouse. Surrounding yourself with the right people in the homebuying process who make you feel supported makes a huge difference.
"Serenity is a perfect example of people putting others' needs before their own," Dana added. "She has an amazing attitude and outlook on life, even through many hardships, and she is an amazing example to me."
When Caiden and I moved in, I didn't tell many people what was happening, but regardless, the kids from my school rallied around me. Another teacher gathered some of the sixth-grade girls to help me move boxes. We went out to dinner that night, laughed, and had a great time.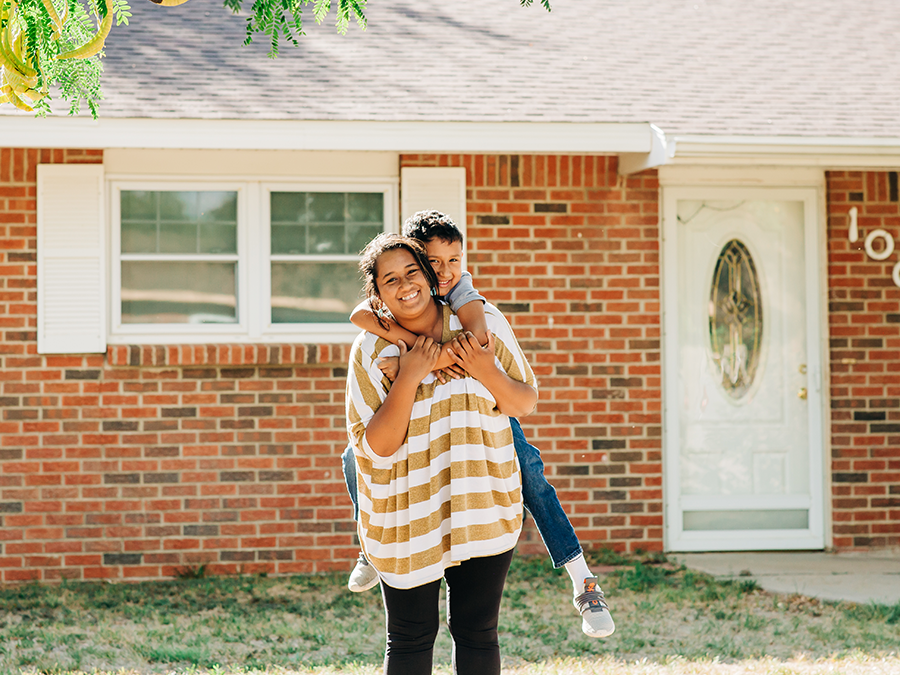 The pastor's wife spent five hours helping me as I moved, listening to me, and being a good friend. What's remarkable was that I had only known her for about four months at that point.
Today, my little boy has found a neighborhood that embraces him. There are little boys his age who lives across the street and have spent this summer running in and out of each other's houses. Caiden loves playing in our fenced-in backyard with Peanut and he loves his room.
For the first time this fall, I will be hosting a small church group meeting in my home. People will come to my house every other Sunday in the evening to hang out, talk about the sermon, and have fun. It feels great to have a place where I can be hosting something.
When we bought this house, the walls were painted a strange orange color. I changed that and painted my living room in a muted gray with a rose pink accent wall. There is a beautiful window in that living room with so much natural light. When I come home from work, that living room is the place where I can relax and feel that I am finally home.