If I could pick one place in my house that makes it feel like home, it would be the upstairs master suite. The whole third floor of my townhome is just one massive master bedroom; it's my refuge and I love it. I have a lounging couch and a desk, and enough space to not feel cramped hanging out in my room when my roommates – actually, tenants – want to have people over or do their own thing.
That's still funny, saying "my house" and "tenants." I own a townhome in Raleigh, North Carolina – right next to the university, without a lot of yard maintenance, and with some great tenants who my real estate agent connected me with. She really went the extra mile. This was my first time buying a home. It was my first time for a lot of things, and I don't think I anticipated how stressful it would all be.
The whole thing started in the spring of 2018, when I was working in Greensboro – an hour and a half away. When I thought about my future, I knew I wanted a Ph.D. at NC State. Raleigh is a really good area, with great job opportunities in biotech. It also seemed like a good financial decision to buy a townhome rather than rent.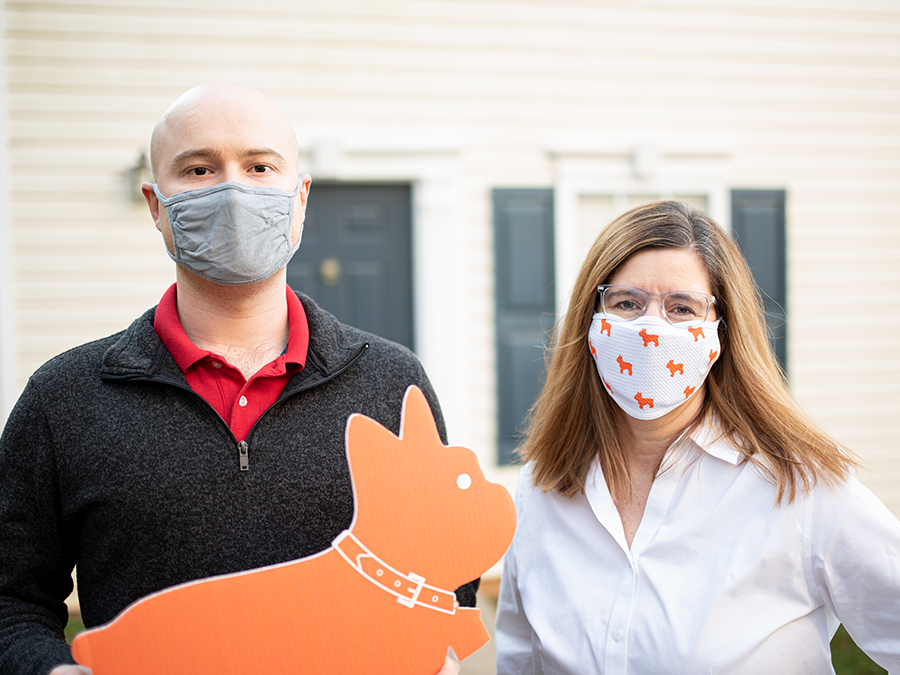 Applications went in, but I didn't tell anyone at my Greensboro job I was quitting. That was kinda crazy. After an overnight third-shift, I would leave work at around 7 a.m. and low-key try to find a house. It was definitely stressful. It made me glad I had Mary Ann with NextHome in the Triangle. We both got really good at the virtual walk through! But the market was really competitive. Homebuying was this rapid-fire process: something would come on the market, Mary Ann would walk through it on her phone, we'd talk about it, then it would have a buyer. Wash, rinse, repeat.
Eventually, we found this townhome, my townhome, and it was perfect. It checked all my boxes and I knew it would be a great investment down the road. But, it already had several really good offers on it.
Great.
The thing was, I knew I wanted this place. So I tripled my due diligence fee, just to let them know I was serious. It was scary, but I guess it worked out pretty well because, well, here I am.
It's a great location. And in terms of the financial part, it was a great financial decision. My housing costs for grad school are going to be a lot lower than what they could have been. And, this place will give me lots of flexibility depending on where life takes me next. Plus, I have this awesome master bedroom space.
Being a first-time home buyer was stressful, but definitely worth it.