MUNCIE, INDIANA — Selling our home, then buying a new one in a crazy up-and-down market was soul stretching, hard, and gave us memories we will never forget. I don't know how we would have navigated it all without the calm, constant guidance of Austin Rich, with NextHome Elite Real Estate.
Our story began when home prices in our Indiana town went up drastically, and we started to think it might be a good time to sell. The house we lived in with our three teenage kids was 80-years-old, it had a unique layout, but wasn't exactly what we wanted. My wife Shelby and I thought we would reach out to some real estate agents and just see what the deal was.
Even though the market was great for selling, we didn't feel great about any of the real estate agents we reached out to. Then, someone pointed us towards Austin. Within 30 seconds we knew we would click with him. He not only had a go-getter attitude, but it was obvious that he wasn't going to push us into something that wasn't in our best interest. He radiated that Humans Over Houses mentality and we trusted him.
For example, instead of immediately pushing us to a staging company to make our unique house look more appealing, he suggested ways we could arrange furniture that we already had to show off some different ways this house could be used.It took a good chunk of his time, and didn't really benefit his bottom line at all, but saved us a lot of money in the end.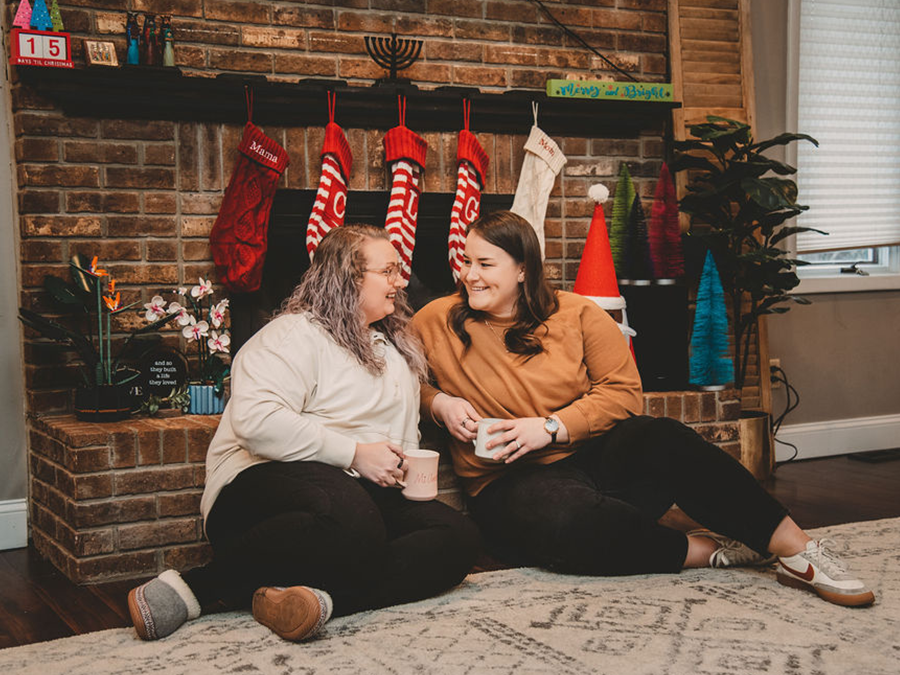 We honestly didn't think the house would sell that quickly for the price we asked, but Austin knew what he was talking about. Within the week we had four to five great offers.
That's when we sat down with Austin and asked, "What's next?"
Although the seller's market was great, buying was a nightmare. We must have looked at 15-20 different houses. We were bidding $20,000-$30,000 over the asking price, thinking the whole time how crazy it was and hoping that each house we wanted to buy appraised for the insane amount we were offering.
We were writing very convincing letters, offering everything under the sun. At one point we were so desperate, we noticed that a house we wanted had a bunch of baby stuff in it. We added a letter to our offer saying that we would pay for a highly qualified Friday night babysitter, tickets to a movie, and dinner every week until closing.
They didn't accept our offer.
Unfortunately, this roller coaster started to take a toll on our kids as they didn't completely understand the in's and out's of real estate. They would get so excited when we put an offer on a house, talking about how close it was to their friends or where their rooms would be. We were talking about their futures and dreams, and with every rejection, they were pushed back into the unknown. That's a scary place for teenagers to be. We wanted to include them in the process, but as the rejections stacked up, that process was starting to take a major toll on all of us. It was really hard on them every single time.
After about two months of this, we thought it was probably time to get off this roller coaster. Interest rates were rising and the quality of houses we could afford was declining. We knew that if we kept pushing, we would make a decision out of desperation.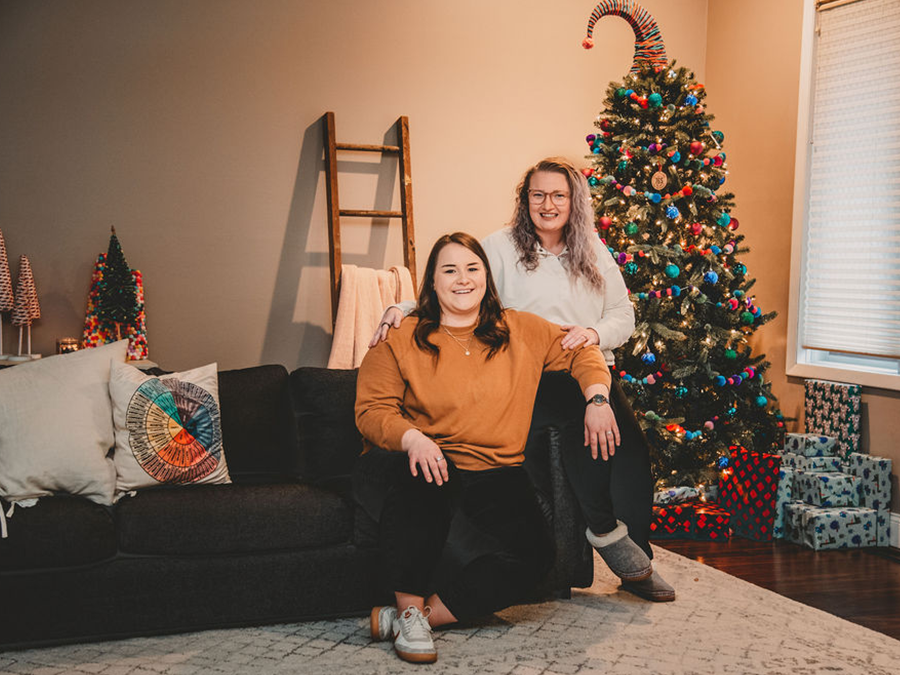 Even renting was competitive. People were viewing the rentals right before us and right after us. We ended up filling out a rental application in the driveway of the house so we could get it ASAP.
Even when we had stopped looking, Austin kept in touch. He sent us tickets to take our family to volleyball and football games and kept checking in on us just to see how we were doing.
It had been six months since we stopped looking, and we were committed to waiting until December to try again. But then, in October, a house in one of our favorite neighborhoods came on the market. When I saw it, I texted Austin at 6 a.m. I know he had to rearrange some things in his day to make viewing this place a priority. Shelby and I looked at the house on my lunch break, and it was perfect.
There is a huge fireplace when you first walk in with an amazing open-concept layout, a lot of natural light, but still this cozy feeling. After walking through all five bedrooms and four bathrooms, Shelby and I exchanged a bunch of knowing looks. We knew this was the one and we had to get back in the game.
We asked Austin what game we were in this time: would we need to go 20 percent over, maybe 30 percent? Toss in some other crazy terms? He said, "I think we can come in at asking price, and ask for a reply by 5 p.m. that day."
We were floored. We were willing to go over the asking price, and it would have been in his best interest to push us to do that. But that wasn't even a part of the conversation for him. He was 100 percent looking out for us.
By that evening they had accepted our offer!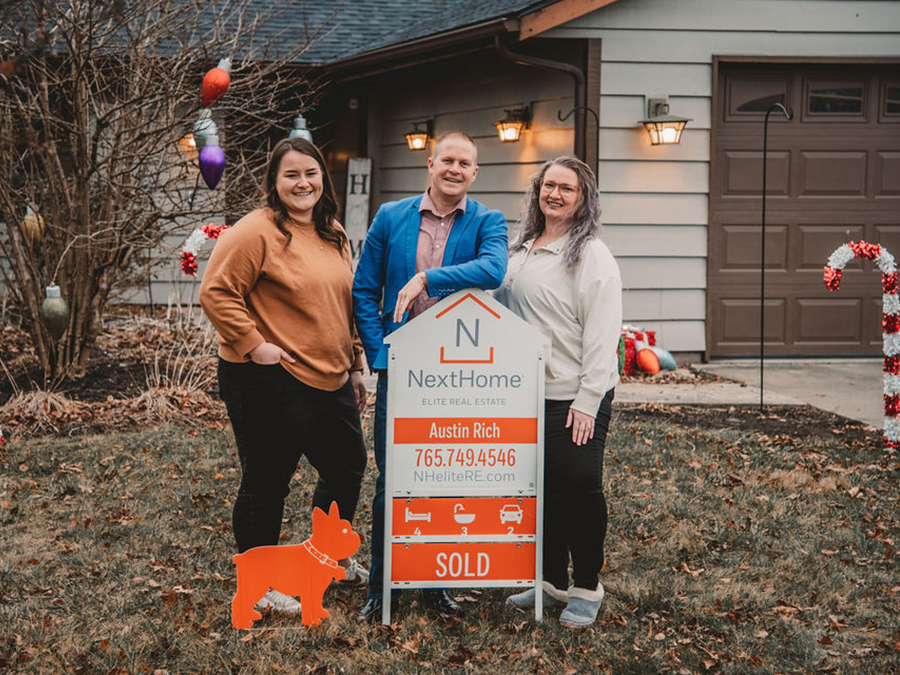 However, there was no way we were telling the kids until this was a done deal. They had been through so much already. We needed the inspection to come back clean, so we all decided to keep this home purchase a secret for now.
The house ended up needing a new roof, and Austin was able to negotiate the seller taking care of that.  
Once all the inspections and negotiations were finalized, we hatched a plan with Austin to tell our kids. We booked a "showing" and brought the kids along. Austin walked them through the house (like he had done dozens of times before) and talked to them like mini-adults about the pros/cons and whether we should put in an offer. The kids enthusiastically said yes! That's when we revealed that the house was already ours!
That moment is one I will never forget. The kids started jumping up and down. Our oldest daughter started crying. Our middle son was so excited to call his friend who lived nearby. He excitedly got on the phone with his friend saying, "I am going to live next to you!"
It was an exciting and emotional evening.
We get to spend Thanksgiving in this house now, and it is everything we have dreamed of.
The Pavelka family is forever indebted to Austin and his team for making the last year one of the best years of our lives!