ELKTON, VIRGINIA — I found our forever home after God sent an angel into my life.
Angel was a beautiful Percheron draft rescue horse. I had been looking for a large horse for some time. I run an equine-assisted healing and lesson program, and I needed a horse that could carry more weight. Being able to accommodate a broader range of clients was important. My part-time equine ministry needed to become a full-time job.
I had recently escaped a tumultuous marriage. Alongside my two teenage daughters, we were healing from the awful trauma that accompanies abuse. In February 2019, I had ten dollars, a full tank of gas, my two daughters, five horses, and a desperate need for a safe home.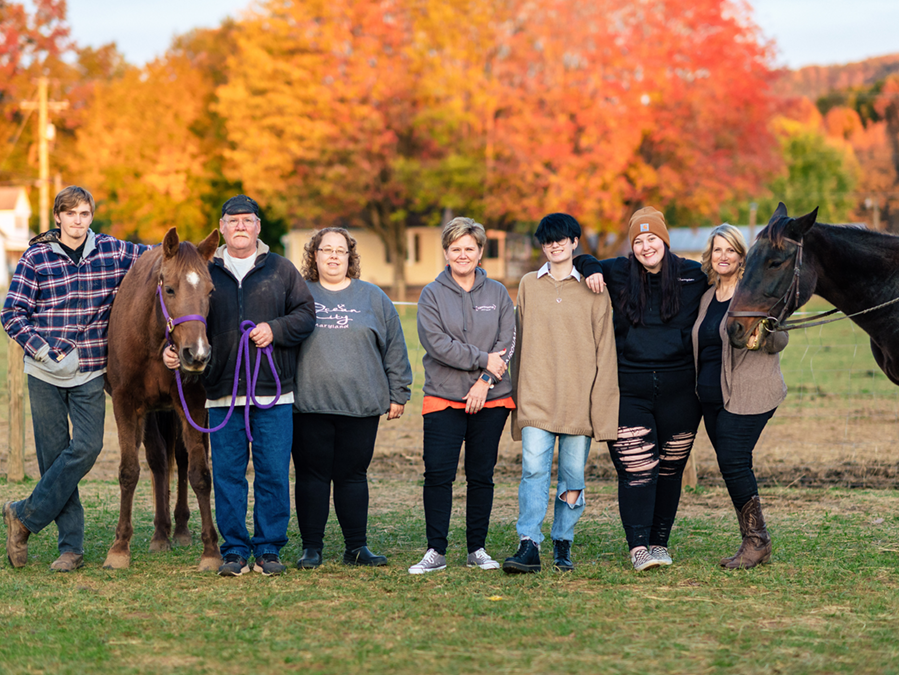 We were so thankful to find a rental that could accommodate my horses. But a few months later, the owner told us they had to sell it as part of an estate. They didn't have a choice, and they needed me out.
I needed a fenced horse property, a tack room, an outdoor building for a run-in, three bedrooms, two baths, someplace close to town and accessible, but far enough away to be peaceful for clients with trauma history. And most of all, it had to be welcoming.
The rest of my story might sound impossible, but my life became a true rags to riches story through God's grace.
The woman I bought Angel from told me about a house near her, with horse property, that was for sale.
That house was the first one I looked at. It had everything I wanted, except for the fence. It was the only offer I put in, and I got it.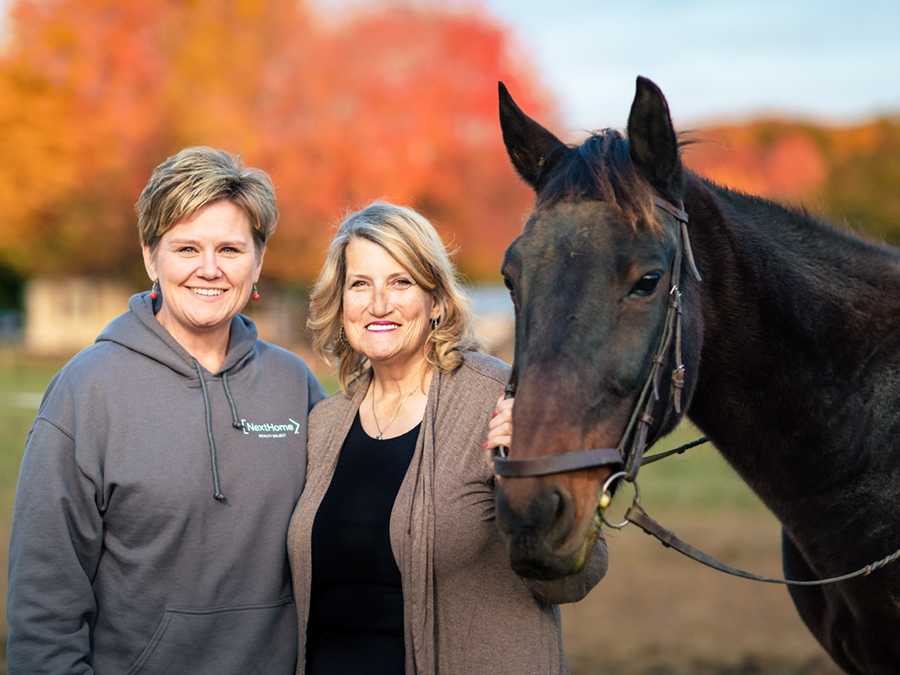 When the sellers put the property on the market in October, they got four offers, but no one was the right fit. One buyer had cattle, and another wanted to subdivide it.
Initially built in the 1930s, the owners never lived there. The neighbors said it had been vacant for somewhere around thirty-five years, but it was a passion project for the sellers. They completely restored the house, taking it down to the studs. They never intended to live here, it was the wife's project, she just wanted to fix it up. All the while, I'm told, she kept having this feeling that she wanted it for a family with girls who wanted horses.
We didn't know the house would be ours until two days before closing – that's when we got our loan commitment.
Once we knew it was ours, we were so thankful. Faith, Hope and Horses Equine Assisted healing now sits on a beautiful eight acres, surrounded by the view of four mountains. Four of those acres are wooded, and we plan to create trail rides through those woods. We have ten horses now. You would not believe the miracles those horses have been in people's lives. My heart was so touched by a little girl who came to me non-verbal, and within a week she was talking. Her spine strength improved so much from riding, she was soon bouncing up the stairs. There are kids who don't have confidence, are bullied, or are disabled in some way. We get to use these horses to empower them and show God's love in unique ways.
This ministry has blessed the lives of more than one hundred people. Their resilience and healing is an honor to be a part of. It is amazing to me that I get to do this every day.
There are seven to ten people over for dinner on any given night. There's always someone coming or going, always a neighbor dropping by something thoughtful. One of my volunteers, who helped build the fence, hosted his wedding reception here. We have already made some incredible memories. I feel like God hand-picked this house for me and my girls. For lack of abetter way to explain it, this home represents my Cinderella story. God took something horrible and turned it into something beautiful.
I still wake up every morning and can't believe this is all mine.
You can donate and learn more about Faith, Hope, and Horses by clicking here.