FORT PIERCE, FLORIDA — Even though our story is a little crazy, I feel that's important to share because a real estate agent who is willing to go the extra mile for you can be life-changing.
I had lived in rentals my whole life. My mom even rented. It was all I had known. Homeownership seems far fetched when you are a lifelong renter and you don't have tens of thousands of dollars saved up.
In 2021, the idea of even looking at houses seemed daunting, but the rental we were living in was horrific.
The first few years were not too bad because we had a great maintenance guy. After he left though, things went downhill.
It was a four-plex and we were on the bottom floor. The neighbors above us were crackheads. When they finally moved out, there were needles, spoons, and all types of drug paraphernalia left behind. The place was filthy and vacant for months. Because of a rat infestation, we had to put up two-by-fours in certain areas to keep the rats out. The place was so disgusting and falling apart that our most recent neighbor took a hard fall on the stairs.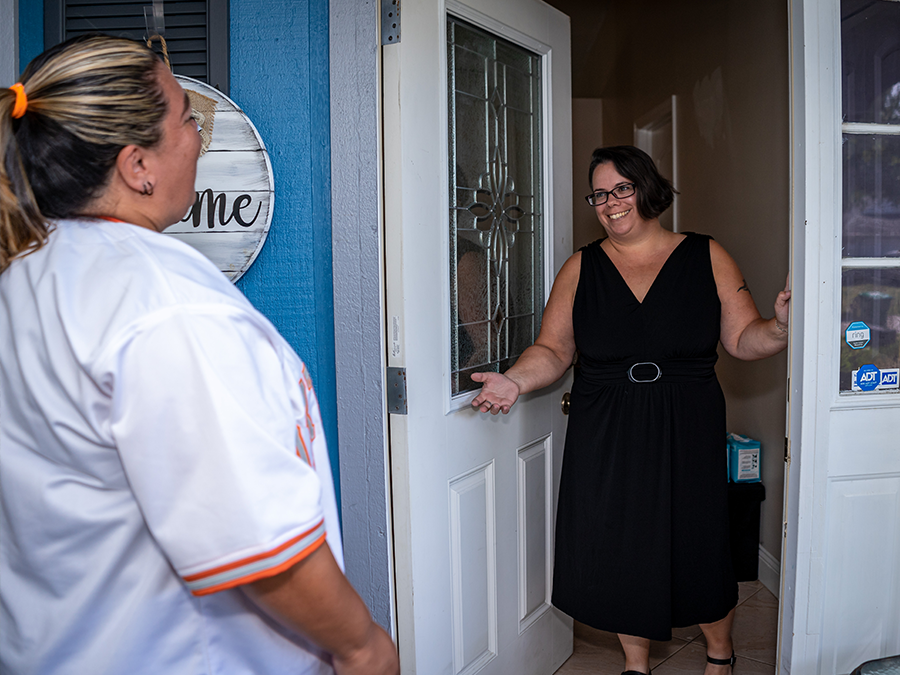 The landlord didn't care. Nothing was ever cleaned or fixed – and if it was, they took the duct tape and super glue approach.
The gutters fell off the house. The air conditioner dripped water, but the landlord's solution was to just catch the water in a bucket. The ceiling over the bathtub had a hole.
The final straw for us was when the balcony railing fell off. The entire thing fell onto the patio table where me, my wife and daughter would sit. If we had been out there, it could have killed us.
In 2021, both renting and buying were difficult for people with low incomes, like us, but I knew we needed to be in a safer place.
I had met Jessica Cazabat with NextHome Treasure Coast over the summer when I was a vendor at the local craft market. She had recently found a rental for some mutual friends, and we started to talk.
At first, Jessica was helping us look for another rental. But as we continued to talk, she outlined what a purchase could actually look like for us. She told me about some assistance programs and, for the first time, I wondered if it would be possible to own my own home. Because of the information she shared, she made home buying feel within reach.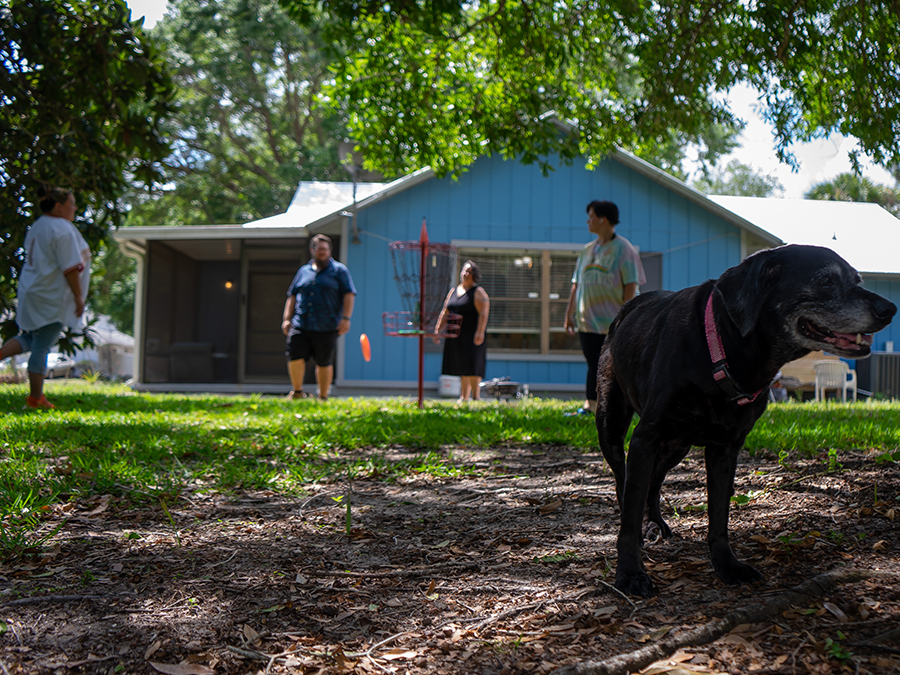 With Jessica's help we started looking – but this was not an easy task for her. We were on a very limited income and our pre-approval amount restricted us mostly to looking in neighborhoods where we didn't feel safe.
In addition to this situation, the market in 2021 was beyond ridiculous. We were getting beat out by cash buyers who offered more than we could ever afford. To have other people bidding $40,000 over asking price with cash was a gut punch. In mid-2022, we took a break.
Then, a few months later, Jessica's help became a lifeline. I learned through online listings that our four-plex was on the market. After months of awful communication, middle-men, and lies, we had enough.
Knowing we needed a new place to live, and soon, Jessica gave it her all.
While we were navigating our own stressful situation, Jessica was in an accident and had to have staples put in her leg. Through it all, she tirelessly kept fighting for us.
We pulled together every financial resource we could – my wife found a new job, I pulled money from my 401K, and my daughter even chipped in the money we had saved for her 18th birthday celebration.
Time was important – our four-plex had been foreclosed on and we were being evicted.
On January 6th, we had appointments to see five houses. Jessica needed to stay off her leg, so her fellow NextHomie, Nicole Kraum, showed us houses that day. As soon as we walked into this house, I said to Nicole, "This might be it!"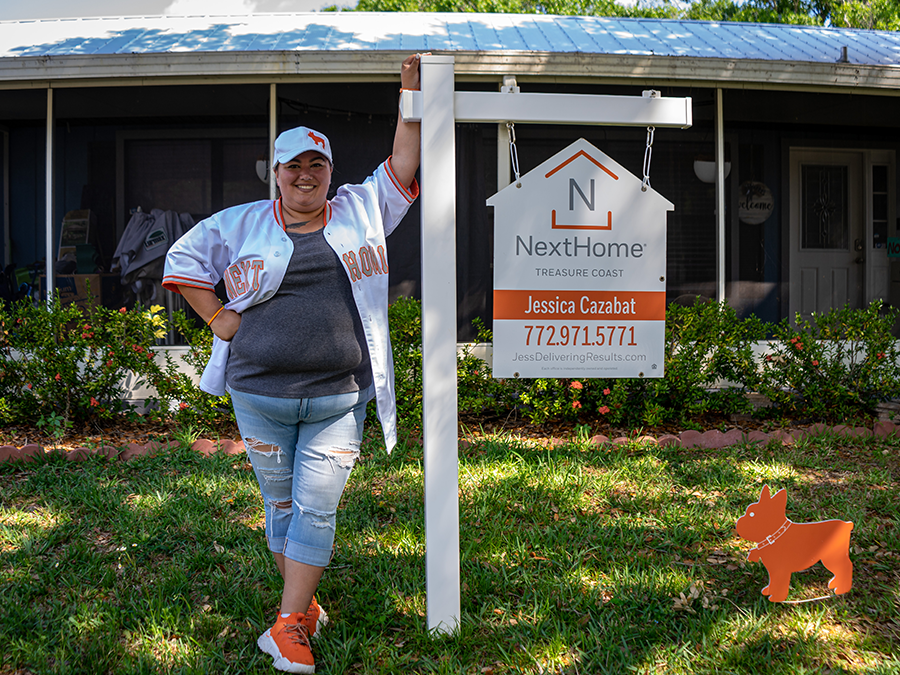 It had beautiful tile, was recently remodeled, in a good neighborhood, and I could envision our lives here. It was hard to believe that this was actually in our budget!
The next day, my wife Tab and Jessica came to see it. We immediately put in an offer and set it to expire the next day. I spent that day on edge.
When we heard that our offer was accepted, I couldn't believe it. We were buying a house! Jessica also found us a grant to help with closing costs.
This home is a dream. We have a beautiful porch where we can sit and relax, our daughter has her own space, and at 1,500 square feet we more than doubled the amount of living space from what we had before.
As amazing as the house is, the feeling of owning your own home and building something for your future is incredible. If something breaks now, we can just fix it.
"The last few weeks were nerve racking," Jessica added. "But between me, NextMortgage, my killer home inspectors, and sheer luck, Reggie and Tab are in their home! I am so proud to have been able to help them. These clients were a joy to work with and they did what they needed to make their dreams a reality."