MOORESVILLE, NORTH CAROLINA — I always wanted to purchase my own home. It was fun watching HGTV and imagining all the projects I would be able to do.
When I got serious about home buying was when COVID started to temporarily shut down various industries, including my job as an esthetician.
I've been securely employed since I was a teenager. I worked for several years at Applebee's, followed by working my way through college at Food Lion. I continued that job after becoming an esthetician at European Wax Center, which I have been with for six years.
That long work history was why I was in a position to think about home buying at 23 years old.
The beginning of 2020 was a risky time. Many people in the beauty industry were concerned about their jobs. There was a lot of uncertainty. But, I didn't let anything stop my dream.
As an esthetician, I had many opportunities to talk with real estate professionals who were my clients. I asked so many questions, wanting to know as much as possible. Dana Sellers with NextHome World Class was one of my clients, and we built a rapport over the years. She always said, whenever you are ready to buy a home, I'm here for you.
When I got serious, I called Dana. She was there every step of the way and was very helpful.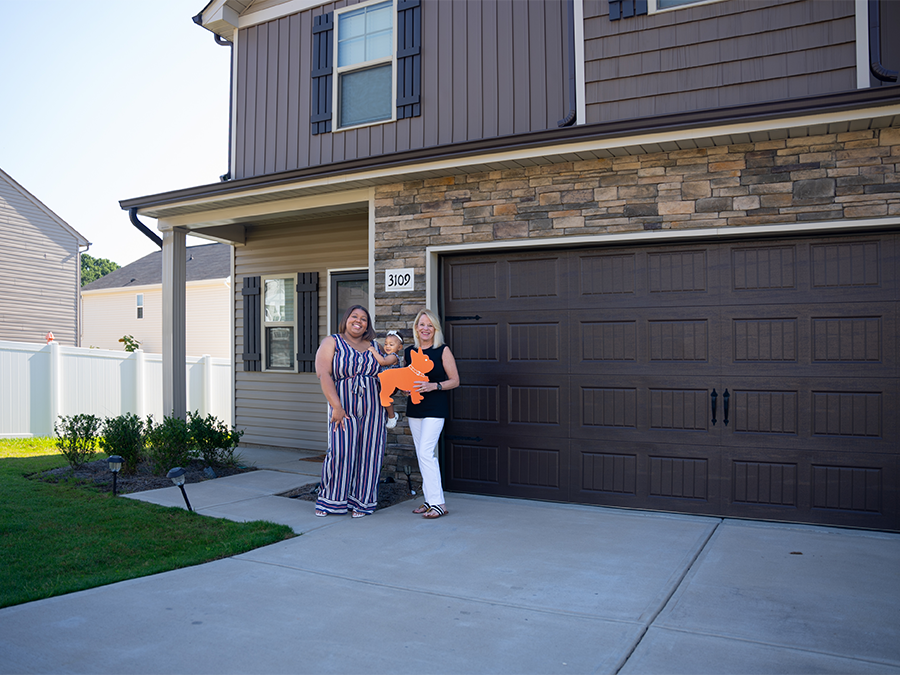 This was back in 2020, so although the market was shaky, there weren't the bidding wars and low inventory problems most people deal with now.
I looked at listings and drove neighborhoods just about every day. I wanted something that would be a good investment, a house that would help me build generational wealth. I wanted three bedrooms so that people could have space to come visit, and a yard. Most of all, I wanted to be close to family. I grew up with my grandparents, and family is important to me.
With Dana's help, we found the perfect place. It was a new build in a neighborhood with a lot of potential. My mom ended up living two minutes away, and my grandparents were 15 minutes away.
I went under contract in July 2020. I would go to the house every single weekend and watch the progress until it was completed.
While my house was being built, I became pregnant with my daughter, A'lesia. That made this decision to take a risk even more rewarding. Now, I was going to bring up a child in this world, and she would be able to grow up somewhere she could call her own. For most of my life, my experience has been renting. My mom had to work her way up to buying a home, which she was able to do six years ago. I wanted my kids to have more than I had, so knowing that my child will come home to a house that I own is an amazing feeling.
It's also an opportunity to build generational wealth for her. Home values have already gone up so much that I know this was a great investment.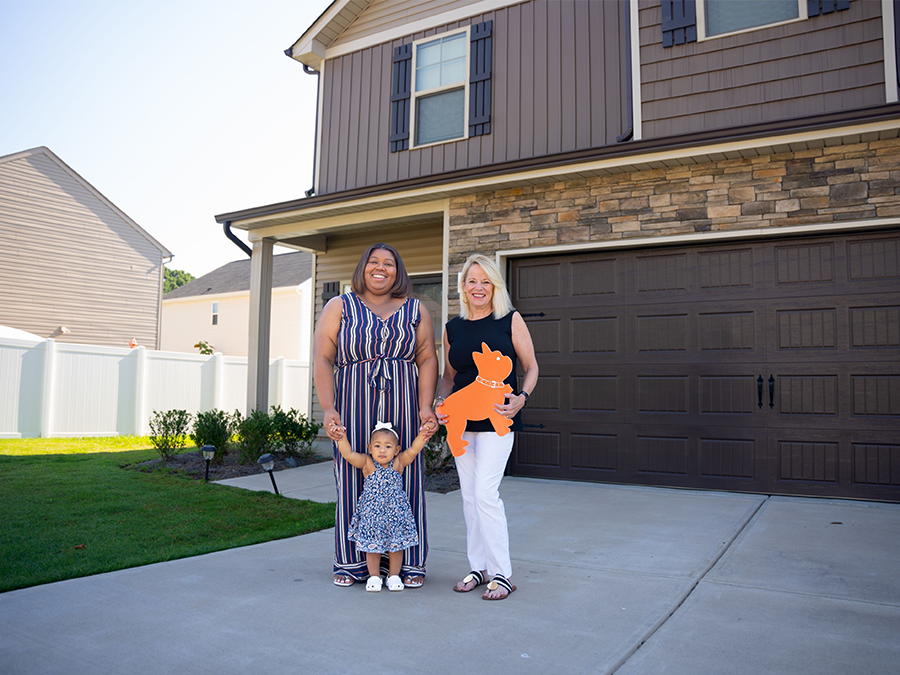 I moved into the house in December 2020, and since then, I have loved doing projects on the home to make it unique. I am putting in a pergola with a ceiling fan in the backyard. There is a cement slab where my fire pit will go, and pavers leading the way to the patio. I am putting in a swing set for my daughter and some of the walls inside are getting a makeover.
I see this house as a stepping stone to a remarkable future. One day, I would love to own multiple properties and continue to build that generational wealth for my daughter and all those who come after me. It is nice for her to be a step ahead and have that.