DARDANELLE, ARKANSAS — I want to shine just like I tell everyone else to, but after my husband died, that shine got a little dull.
We were married for 44 years, and we made many memories in our family home. I lived in that house for 18 years, and before that, my mom and stepdad lived there.
This January will be eight years since his passing. For a long time after I lost him, life was very hard. I'm normally a very active person, but for about a year and half after this death, remaining active really took some effort. I needed to stay busy working in my yard, volunteering, and helping others so that I didn't have time to think about what was going on in my own life.
Finally, my family nudged me towards selling our house. People said, "if you stay this way, you might be fine, but you are never going to move on, you will just be stagnant forever."
It was so true.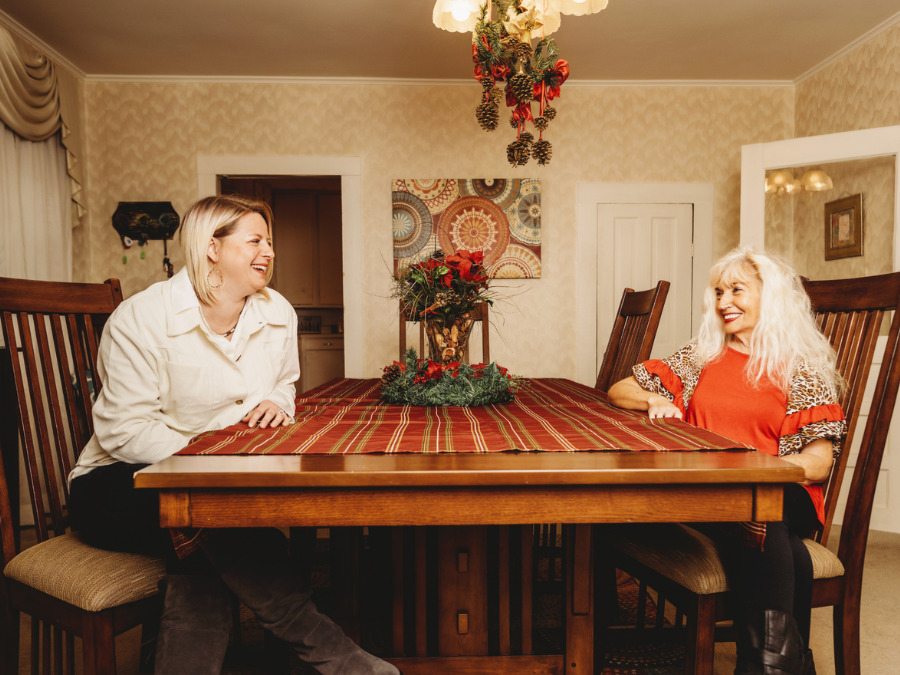 I want to live and shine like I tell other people to do. I don't want to have a smile on my face and underneath it all be sad. So I called Christina Reinold, with NextHome Premier Realty. I've known her mom and dad for many years, and Christina since she was a teenager. She is a great friend and I was glad she was by my side.
When I decided to sell, I was taking a big leap of faith. It was scary. For the first time in my life, I didn't know where I was going to end up.
Christina was so good at what she did. She gave me her ultimate attention, and I never felt rushed with her. I couldn't have asked for a better REALTOR®.
One day, Christina and I went to look at a house. While we were out, she asked if I wanted to look at another place just down the street. As soon as we drove up I thought, this was my house. Then we walked in and I knew for sure it was my house. It was this incredibly strong emotion that washed over me.
The seller's agent let us know that there was another person coming to look at the house after us. When I heard that, I asked Christina if we could just stop and pray. Right there in that living room, I prayed to God to allow me to buy this house.
The next day, the other buyers put in a high offer on the house and I got the news that I didn't get it. That was heartbreaking, but I knew God had a plan.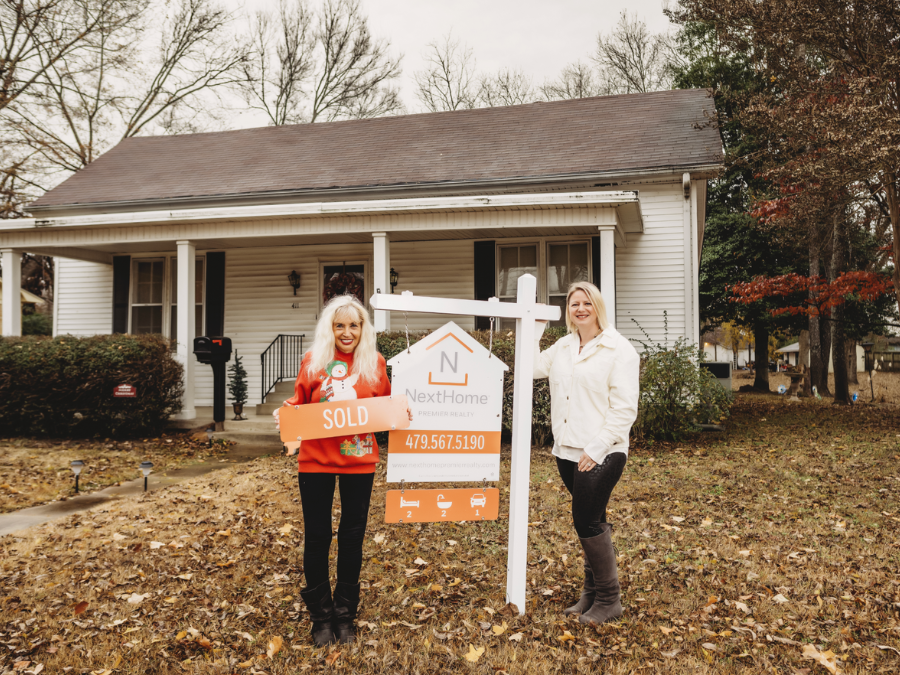 Over the next two weeks nothing else showed up that fit my needs or wants. Then, one morning my perfect house was back on the market! I instantly made an offer.
I worried that I might get out bid again, but by the end of the day I got the call that it was mine!
I knew it, I felt it, from the first time I drove up to it that this house was where I was supposed to be.
I've always wanted a house with character and charm, and this is one of the oldest houses in Dardanelle. I love everything about it. When I was waiting on my movers to deliver my things on moving day, I came by the house early. I wanted to see that truck drive up my street. As I looked down the street, I noticed the columns on the front of the house. I had always dreamed of a house with columns on the front, and now I owned one, and the thought made me cry. In my garage, I have two handicap ramps as well as a concrete ramp on the porch. Without these, it would be so hard for some of my family with disabilities to come visit.
My cabinets go all the way to the top of the kitchen. Well, as a 68-year-old woman, I thought I would never have any use for those cabinets up top. Then, someone opened them and the light shined through making a perfect cross on the wall. My home is filled with crosses, and I knew it was another sign that this house was meant for me. My dining set that I love so much fits perfectly in the formal dining room, and I was able to convert the sunroom into a guest bedroom. I was worried my four-poster beds would be too tall for the ceilings in any home I bought, but here they fit perfectly. Everyday I am telling people to shine and sparkle. My ceilings have these small sparkles in them.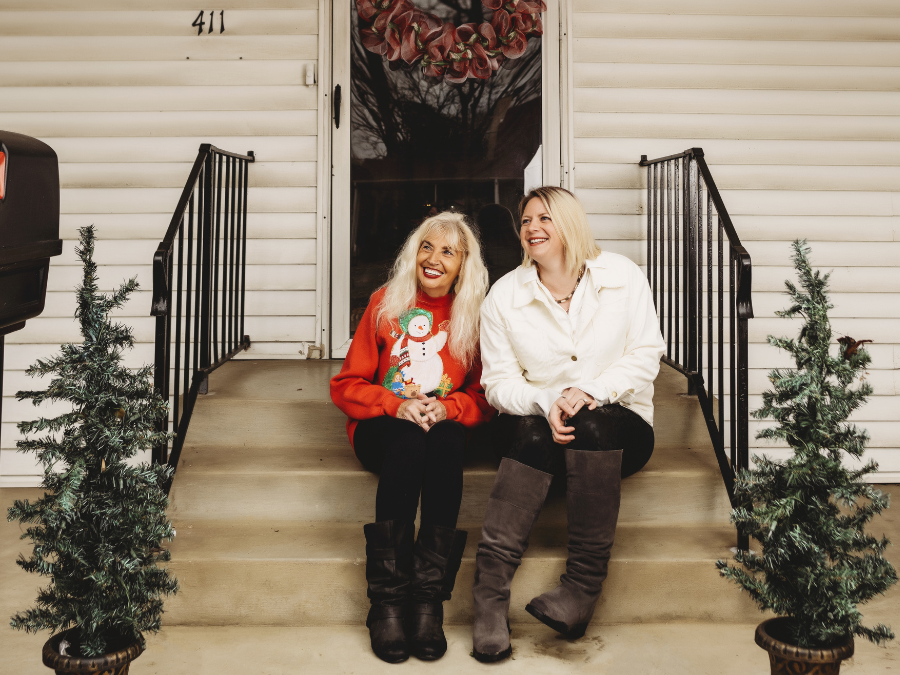 To live and shine and sparkle was incredibly hard after my husband's death. For a long time, it was a struggle just to make it through another day. When I lost him, I lost my peace of mind.
In the midst of working on the house one day, it occurred to me that I was happy. For the first time since I lost my husband, I felt at peace. This house and my faith in God is helping me rediscover peace and joy.
From the time I get up until I go to bed, at night I've been going non-stop moving in and making this house my own, and I've not dreaded any of it. Even with all this stuff that I'm having to do, I don't dread anything. I am excited. This house has given me new energy and new life.
This new house was meant to be. It has given me a new beginning and reignited my sparkle.